Rurikoji Temple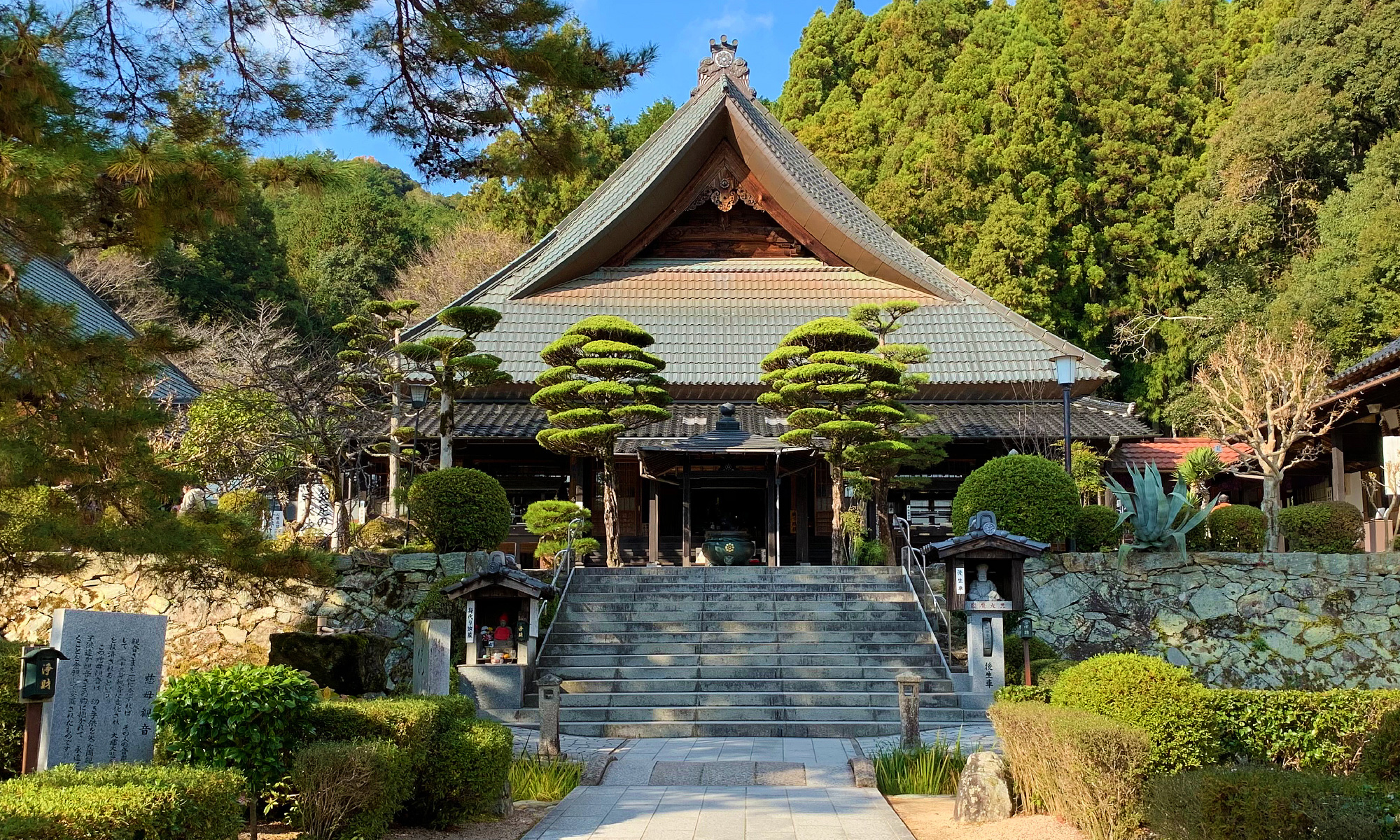 Rurikoji Temple was built for Sue Hirofusa. The Sue family had been the chief vassals of the Ouchi clan, the rulers of Yamaguchi from the 14th to 16th centuries. The Sue had also served for generations as deputy military governors of Suo Province, what is today the eastern part of Yamaguchi Prefecture.
The temple's principal image is a statue of the Medicine Buddha.Rurikoji Temple was originally built in a different part of Yamaguchi in 1471. At that time, this was the location of Koshakuji Temple. Since Koshakuji Temple was dismantled and relocated to the city of Hagi, Rurikoji Temple was brought here to occupy the vacant site in 1690. Among its various treasures, the temple houses Japan's oldest copy of the written record of the teachings of Dogen, a 13th century Buddhist monk and founder of the Soto sect of Japanese Zen Buddhism.
In front of the main hall are a giant wooden rice scoop and wooden pestle. These symbolize the merciful heart of Buddha and his commitment to "wear himself out scooping people up to save them." Other points of interest include: the Yamaguchi branch of Ichibata Yakushi Temple, which is said to have the power to cure eye ailments; a shrine dedicated to the deity Kompira, who is believed to be a guardian of safety at sea; and a statue known as the "Body Cut Jizo," because slashes across its body represent how the Buddhist saint Jizo substitutes himself for those who suffer.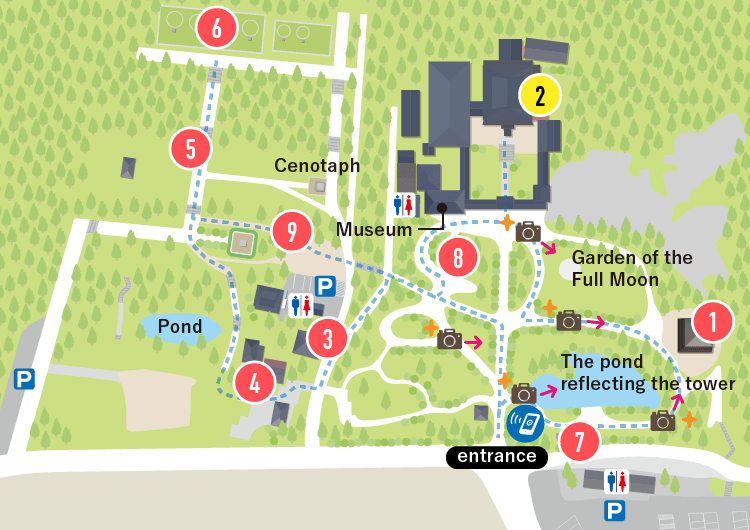 Rurikoji Temple Five-Storied Pagoda
Rurikoji Temple
Chinryutei
Rozando Tea House
Nightingale Flagstones
Kozan Cemetery
Bust of Sesshu
Statue of Ouchi Hiroyo
Crape Myrtle Tree
Restroom
Parking
Audio guide
recommended walking route
Background Music Credits
おとわび和風音楽素材 https://www.otowabi.com/ 『はつはる』 (Hatsuharu)